Little River Welding & Hydraulics, LLC has a brand new and completely refreshed website! This new design is both desktop and mobile device friendly. This will allow for better access to our services for everyone in the community. Many people don't realize you don't have to travel far for a highly specialized fabrication need. We also have the largest stock of hydraulic hoses and fittings within 100 miles in any direction and all of South Carolina. We serve all types of needs from simple one off projects to full scale industrial solutions! With our new site design we can show off these projects and keep you updated on our latest projects.
Users are now able to message us directly, see some of our custom projects, while learning about our many different services. You can also get directions to our location in the heart of Little River.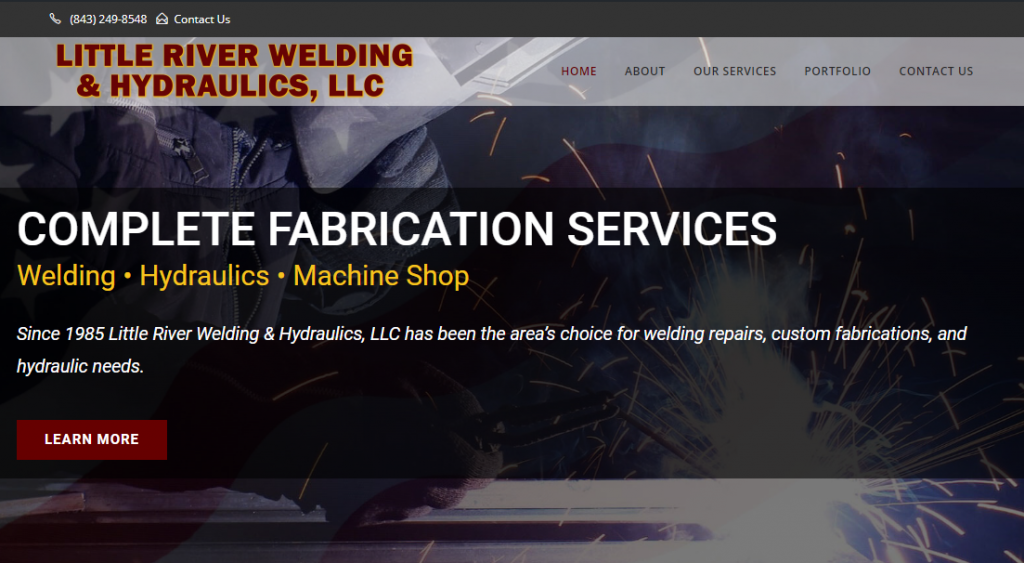 While you are on our new website take a moment to learn more about Jeff Schmalfeldt. Jeff and Little River Welding & Hydraulics, LLC have been in business for over 34 years serving the Grand Strand and surrounding communities. They are well know for their service and dedication to the community. Jeff has also served as a local firefighter and demonstrated his dedication to Little River time and time again.
Come visit Jeff today for all of your Welding and Custom Fabrication needs!
This new website design was created by Clint Johnson at North Myrtle Beach Websites!